Welcome, Summer Creek Class of 2023!
This site is designed to provide you with the information you need to be an active participant of SUMMER CREEK'S SENIOR CLASS this year! Here you will find important announcements, senior events and merchandising information, and more. Don't forget to follow us on social media by clicking on the social media tabs below; we regularly post updates there. As always, good luck in all of your activities, and let's make this LAST ONE THE BEST ONE!
---
🎓 Senior Merch Hub 👕
These are our four class shirts! They are no longer availible for purchase.
---
🎓 Senior Events Hub 🥳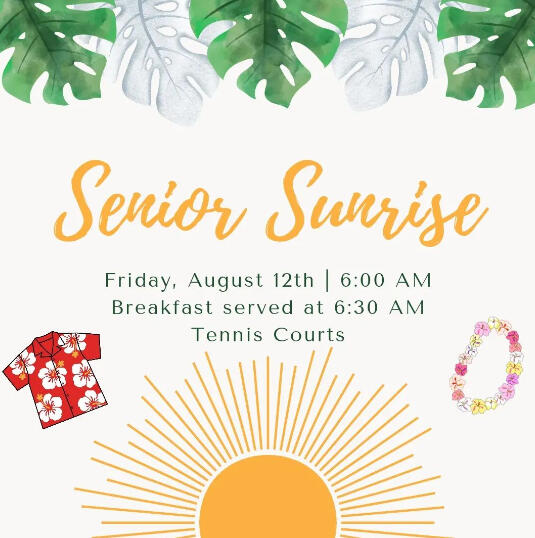 ---
🗃️ Resources 🗃️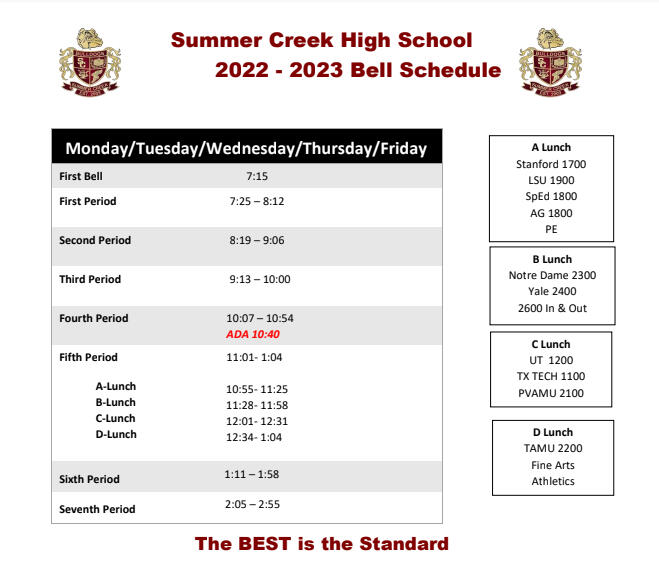 ---
🚘 Parking Information 🚘
Regardless of whether or not you want a SENIOR PARKING SPOT to paint or a regular parking pass, we got you! Follow these steps:
1. Read the SCHS Parking Guidelines and Expectations
2. Pay the Parking Fee via REVTRAK
3. Complete the Student Parking Application form (You will be required to pay the parking application fee, upload a copy of the student's driver's license, and upload a copy of the insurance card [showing student driver listed as covered under that insurance plan].)
4. Your information will be saved and you can get your parking tag at the Texas Tech house.
*If you have any questions regarding parking, please e-mail our Assistant Principal, Jarrod Collins, at [email protected] for assistance.
---
🫂 Meet Your Crew 🫂
Sponsor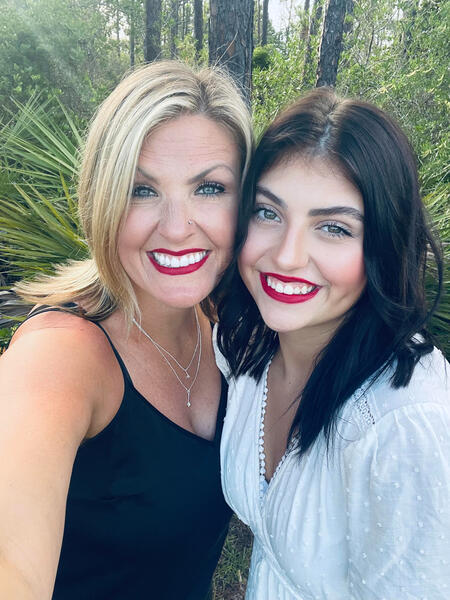 Ms. Lopez
- Senior Class co-sponsor/StuCo sponsor
- University of Florida alumni
- Proud wife and mom to three ladies
- I love reading, getting tan, and searching for new recipes
- I LOVE SUMMER CREEK HIGH SCHOOL!
Officers
---
🪄 Stay Connected! 🪄